How strong are your defenses?
Are you supporting your seven systems of immunity?



Epidermal

Your skin is your first line of defense. Its surface is naturally acidic to prevent harmful micro-organisms from attaching and penetrating. What keeps skin healthy?

Protect the skin from damaging sunlight. Vitamin C helps make collagen, the "glue" that strengthens skin, muscles and blood vessels. Beta Carotene Aloe Vera & Gotu Kola support healthy skin. .


Respiratory

Lining the nose, throat and lungs, mucous membranes trap invaders from the air you breathe. What keeps these membranes effective?

Vitamin C improves mucous fluidity. Fenugreek contains mucin, a protective component of mucous membranes. Elecampane, Horehound & Thyme have traditional use in supporting respiratory health.

Digestive

Friendly flora in your GI tract defend against ingested micro-organisms. How can digestive immunity be improved?

FOS (Fructooligo-saccharides) and Arabinogalactan feed friendly flora, while probiotic strains such as Lactobacillus & Bifidobacterium keep the GI tract on alert. Goldenseal Root & Oregon Grape stimulate production of bile salts that aid digestion.
Also see Immune Support products - Children's Probiotic Powder, LGS,.


Systemic

You're constantly making immune cells (white blood cells, mascrophages and neutrophils). How are healthy levels maintained?

Vitamin D and Zinc are essential for production, while Vitamin C, Echinacea, Astragalus, Olive Leaf and Myrrh
Also see Echinacea, Vit C, Sambucus.

Circulatory

Blood flow transports immune cells to the area of inflammation and infection. Upon arrival immune cells engulf invaders and attack by releasing enzymes. What keeps circulation healthy?

Ginkgo, Garlicin, and Cayenne. Selenium is a powerful cardio antioxidant that's also essential for building glutathione -- the body's most potent immune cell protector. Western Botanical's Vascular Support Formula
Fresh garlic is always best. We chop it and swallow like a pill or put on salads, baked potatoes, sandwiches etc. If the odor is offensive you can take parsley or chlorophyll to kill the odor.

.
Cellular

Your cells defend themselves by releasing powerful chemicals known as cytokines. What keeps this cell-mediated defense strong?

Arabinogalactans support cytokine production. Maitake, Shiitake, & Reishi mushrooms provide beta glucans that increase cellular immune response. Inositol protects cell membranes.

Lymphatic

In the lymph nodes, lymphocytes (T-cells and B-cells) identify, attack and dispose of infections. How can you support your lymphatic system?

Mullein and Plantain contain compounds that support lymphatic pathways, while Vitamin A maintains the integrity of lymph membranes. When engaged, the lymphatic system consumes a tremendous amount of energy. This is why you may feel fatigued when under immune stress. Gugulipids and Eleuthero support the thyroid and adrenal glands that provide optimum immune energy during recovery.
System Well Immunity..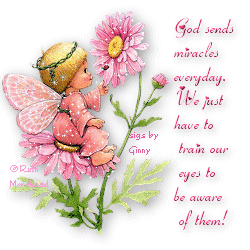 .


....
...


.