Dr. Christopher's
Kid-E-Line



.



We Now have a Free CD with $30 purchase or more of Christopher products.
Everything You wanted to know about herbs for Health
Natural remedies for over 350 common ailments.
1. Learn how to treat yourself.
2. Why natural methods are safe.
3. How to become a Master herbalist.
4. Natural vs. traditional healing.
5. Become your own doctor.






For shopping cart, click on this link
• Dr. Christopher
.
.

Name of product --Dr. Christopher's Original Formulas

Free information on products available through E-mail
Catalog
#
..........

Dr. Christopher's - Kid-E-Line
100% Organic or Wildcrafted in Glycerine Base
Great tasting, mild herbs in liquid form just for kids

44702
2 oz.
Kid-e-Calc (#8) Calcium Formula
Children with crowded, crooked teeth who later must have the wisdom teeth pulled because their jaw is too narrow are lacking calcium in the body. - Pregnant women need more calcium to build a good wide jaw and tooth material. Sugars, pastries, soft beverages, leach the calcium out of the body, causing varicose veins, cramps, loss of teeth, hyperactivity, etc.
44703
2 oz.
Kid-e-Col (#42) A blessing for infants
(Colic, teething pain, flatulence, spasms, etc.)
44706
2 oz.
Kid-e-Dry (#5) Bed Wetting
(Strengthens the entire urethral canal, kidneys, bladder, etc.) Also great for Senior citizens with problems.
44701
2 oz.
Kid-e-Mins (#57) Vitamin and mineral formula - (liquid) (See Vitalherbs)
44700
2 oz.
Kid-Mune (#54) Immune Stimulating Formula
44709
2 oz.
Kid-e-Reg Constipation
44705
2 oz.
Kid-e-Soothe (#55) Immune Calming Formula
44710
2 oz.
Kid-e-Trac (#62) Emotional Clarity Formula -Emotional stress of depression, anxiety and trauma-
44704
2 oz.
Kid-e-Well Anti-plague formula
Bookmark this page
..These statements have not been evaluated by the Food and Drug Administration.
These products are not intended to diagnose, treat, cure or prevent any disease
The FDA has forced Christopher's Enterprises Inc. to remove all comfrey from their internal
supplements - This they have done - see FDA statement here
http://www.ftc.gov/opa/2001/07/chrisenter.htm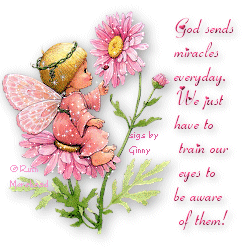 .


... ..