in this issue
Freedom vs. Security
In Cipro we trust - or should we?
"Real" Deal about Nuclear, Biological, and Chemical Attacks:
Alternative Methods to Consider
Freedom vs. Security


"The man who trades freedom for security does not deserve nor will he ever receive either." Benjamin Franklin

I believe that this is a correct principle and I am fearful of how easy this country gives up their freedoms. Scary proposition!
In Cipro we trust - or should we?
Before rushing out and getting your "Cipro" consider these facts.

I can't think of a better germ warfare than shots and medications.

I've learned-that you can do something in an instant that will give you heartache for life.
"Real" Deal about Nuclear, Biological, and Chemical Attacks:
Your best protection against Germ Warfare

Includes information on what's in That Flu Shot?............ https://www.zhealthinfo.com/cipro.htm#Flu



Alternative Methods to Consider
There are a variety of alternative methods we can choose from with.

Every natural discipline has something to offer
Shelley Giesbrecht -Cybercat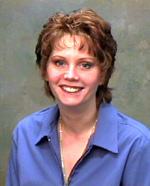 Meet Shelley Giesbrecht, our featured guest for this month. She gave us the information on Olive Leaf extract for which we are thankful. Her greatest push is to inform people of autoimmune diseases because of her battles with Vitiligo and Alopecia. (Vitiligo is white spots where there is no pigment in the skin - makes you look like a spotted cow. Alopecia is loss of hair - can either be in spots or all over the body.) Check out her site for more information

Shelley