Link to our new shopping cart/website

in this issue
Thank You - again
How can I keep my child from catching everything they are exposed to in school?
Licorice - A great herb
Love and Emotions on Health


Thank You - again


Our list is growing in leaps and bounds. We are so happy to be of service to you. We have decided that it would be better to just publish one newsletter and try to include an article from each category each time rather than try to publish 4 different newsletters. It seems that everyone on the specialized categories are also on the generalized mailing list anyway.

Who will be our next sponsored customer? We only need a photo with a biography sent by E-mail, given a web site where it can be found or we can even scan it in if sent by snail mail.
How can I keep my child from catching everything they are exposed to in school?
Our normal practice when we are exposed to any kind of virus going around we start taking "real" garlic. We chop it up and swallow it like a pill. You can also put it on baked potatoes, in salads or sandwiches, etc. Raw garlic is far better than any capsules. If you take it at night you can get rid of the smell by brushing your teeth in the morning. Otherwise you can chew on some parsley or chlorophyl should get rid of the smell.

Another treatment that may be a better solution for children because it is more pleasant and less offensive is Cinnamon. Cinnamon has proven effective against virus' and even E-coli. Anyway you can get it down/into a child. #X-Plague

An Essential oil that is high in cinnamon and great for putting on the bottom of their feet (diluted in a carrier oil of course), even 1 or 2 drops in their shoes we call X-Plague because of it's effectiveness against most of "what is going around".


Licorice - A great herb
The health benefits of licorice root has been used for thousands years to treat a variety of aliments, including coughs, sore throats, food poisoning, and liver and stomach disorders. Indeed, this herb has been long valued as a demulcent to soothe and coat inflamed tissues of the mouth, throat, and digestive and urinary tracts.

A recipe for lesions in the stomach and intestinal tract. Sometimes yeast infections, antibiotics, and other problems leave pits and lesions in the stomach. This should help them. --- 7 parts slippery elm to 1 part licorice root. You can put on cereal, in capsules, make an extract - anyway you can get it into your stomach.


In addition to its important uses as a demulcent, the herb

acts as an expectorant,

which has also been long valued. Glycyrrhizin, which is the main active ingredient in licorice root acts as an expectorant by

loosing and thinning mucus and phlegm

from the respiratory tract, making it easier to cough up, it also loosens and thins the stool to ease constipation. Glycyrrhizin also harbors

anti-inflammatory properties.


Today, alternative health care professionals continue to use the benefits of licorice root to relieve respiratory ailments such as bronchitis, colds, coughs, congestion, sore throat, and allergies. In addition, it is used for stomach problems (including heartburn from reflux), inflammatory disorders, skin conditions (including eczema and psoriasis), minor skin infections, and liver problems.

But wait, there's more info about the health benefits of licorice root ..

Recent animal studies have shown that licorice root enhances immunity by boosting levels of interferon. Interferon is one of nature's most powerful antiviral agents -- it helps to keep viruses from reproducing as well as it simulates the activity of other beneficial immune cells. Not surprising, other studies have shown that licorice fights the herpes simplex virus, which is the troublemaker that causes genital herpes and cold sores.



Love and Emotions on Health
Love Makes the World Go Round!! .....Love makes the world go round.

A lot of us are working hard at living long these days," notes the writer. "Exercising regularly. Eating well. Trying to cut back on bad habits. And it's all great, because it's working. "But there's evidence that something else could help us live longer. Something very easy to do.

Sometimes something like Flower Essences, Rescue Remedy homeopathic remedy, Essential Oils, or Yoga can help you in your journey to health.
Diana of 7m Farm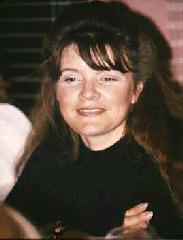 Diana Manseau is a 42 year old house wife and mother of 9. She has lived on a farm for 17 years, and has raised pure bred Nubian goats, calves, pigs, chickens, horses, sheep, dogs and cats. Most of the products have been used on Diana's farm for at least a year, before being introduced to the public. 7M Farm has been in business for 11 years now, supplying their customers with 100% all natural, chemical free, formulas and supplies, for animals, pets, livestock and farm animals.

She is actually raising toy poodles now and we have her products at this link
7M Farm