in this issue
Thank You
Vaccinations - A timely article with school starting.
Flower Essences
Help with those Creepy crawlers


Thank You


Thank you for your over-whelming response to our last Newsletter. We love to hear from and about you.

Who will be our next sponsored customer? We only need a photo with a biography sent by E-mail, given a web site or we can even scan it in if sent by snail mail.
Vaccinations - A timely article with school starting.
All school information that I have seen indicates that your children will not be allowed to attend school without their vaccinations brought up to date.

TRUTH IS - They cannot prevent your children from being educated. If they do not allow your children to attend school they have to send tutors to your home. WOW! Talk about empowerment!

In our state you have to go to the Health Department to sign a waiver. We would be happy to try and put you in touch with someone in your state that would help you walk through your laws if it is not that simple where you live.
Flower Essences
A little about Flower Essences

Not only will they help YOU in stressful, depressed, stinky thinking times - your animals can also be helped.



Help with those Creepy crawlers
Flies - Use peppermint Essential oil on cotton balls or pieces of cloth (not synthetics) or spray around doors or other entrances. You can even attach the cotton balls or other fabric with peppermint to your own self to keep those sticky flies away.

Ants - Grits or cornmeal placed around their hills - for an extra punch you can add boric acid - especially for fire ants. In the house you can also clean with white, distilled vinegar for extra help.

Mosquitos - Good old raw garlic will keep them and everyone else away. (LOL) One of the best and most pleasant ways is our Aromatic Pest Away. It will even take the sting out of bee stings, reduce the swelling and discomfort from bug/mosquito bites. (Our neighbor's eye was almost swollen shut from a bite of some kind and just a touch on her eye lid took all the swelling out in less than an hour. Caution: Never, never use any essential oil in the eye or any mucus membrane.
Diana of 7m Farm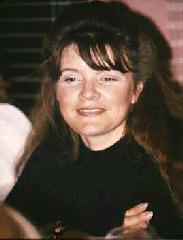 Diana Manseau is a 42 year old house wife and mother of 9. She has lived on a farm for 17 years, and has raised pure bred Nubian goats, calves, pigs, chickens, horses, sheep, dogs and cats. Most of the products have been used on Diana's farm for at least a year, before being introduced to the public. 7M Farm has been in business for 11 years now, supplying their customers with 100% all natural, chemical free, formulas and supplies, for animals, pets, livestock and farm animals.