in this issue

Mosquitos and West Nile Fever
What's eating on you? Could it be Parasites - A Constant Battle -
Pantry moths - My solution
Freedom - It's a beautiful thing!!
Mosquitos and West Nile Fever


What is 10 times more effective in repelling mosquitos than DEET?

Would you believe Catnip Essential Oil? Click on link to learn more.


New information (11/05) A friend of ours has been injecting Garlic essential oil into his horses and a dog that had the West Nile Virus after losing several horses. He lost every horse with West Nile Virus that was not injected with garlic essential oil. He was able to save every single horse and a dog that he injected with garlic essential oil. I would be more inclined to take large amounts of raw garlic myself (LOL).

What's eating on you? Could it be Parasites - A Constant Battle -
A few Parasite symptoms: Allergies, Anemia, Digestive disturbances, Chronic Fatigue, Growths (cysts, tumors, etc), Nervousness, Verminous intoxication, Blood clots (caused by blood flukes) etc.

According to Hulda Clarke in her book "Cure for all Diseases" many/most diseases including Cancer have a parasite involved.

I don't know if I would go that far, however, I do feel that parasites are a constant problem and easy enough to get rid of. Parasites are everywhere so it is a constant challenge. Don't get rid of your pet - Get rid of their parasites.
Pantry moths - My solution
WOW! I usually repackage all grains and things that can possibly get them, however, I bought a sack of brown rice and just set it inside my pantry. When I went to use it the whole pantry filled with those nasty creatures. What a mess.

My solution - Neem Essential Oil - It is put in animal feeds and is completely safe for human consumption (within reasonable measures of course, I wouldn't drink it - LOL) I mixed it with water and sprayed it all over most of my pantry. Not a moth was stirring within 3 days or so. The next time I would just put it on some cloth (no synthetics) and put it around the pantry because now I have to clean up the thin layer of oil. HaHa!



Freedom - It's a beautiful thing!!
REMEMBER: The man who trades freedom for security does not deserve nor will he ever receive either. Benjamin Franklin. At the rate we are losing our freedoms this has never been more important!

If we are taken off the internet because of offending the Powers that Be (FDA - puppet of the Pharmaceuticals and AMA), just keep our address and telephone numbers handy. We will still be working at getting the best information possible to you. We have been told that we can't even link to a site that PROVES what we know to be true.

Health Resources 4282 West 10000 South Payson, UT 84651
Telephone number 801-465-4949 or Toll free 888-469-4950

Meet Dirk van Gils - Author of - "What To Do When Antibiotics Don't Work"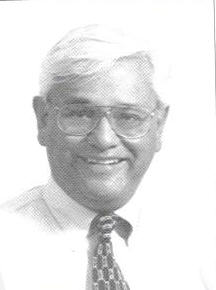 Learn to select the quickest-acting, most effective essential oils and herbs, so that you can relieve acute illness symptoms within 24 hours, control the infection within 48 hours, and eradicate the infection completely within 60 hours!" Whether you're an expert or a newcomer to aromatherapy and herbs, you'll be pleased with a recently published book called "What To Do When Antibiotics Don't Work, How To Stay Healthy and Alive When Infections Strike." It is a MUST READ and recommended by The International Massage Therapy Association (IMA).