in this issue
Blessed Christmas & Happy Hanukkah Gifts for you.
Mean Clean Computing Machine - Viruses & How to clean up your computer
7 Systems of immunity.
A scientific and Bibical look at VEGETARIANISM


Blessed Christmas & Happy Hanukkah Gifts for you.


Our Hanukkah Links for you: - (Hanukkah means Dedication - Festival of Lights) - This is historical informative - https://www.hanukkah-traditions.com/ -

This is a fun link - https://www.billybear4kids.com/holidays/hanukkah/hanukkah.htm

»
Mean Clean Computing Machine - Viruses & How to clean up your computer
After spending 4 days fighting computer viruses I assume that others have had the same problems. Even now, almost half of all my E-mails are viruses, however, I seem to have mastered the problem and thought I might save someone else the headaches that come with them.

I have installed 3 different virus programs on my computer. They seem to do different things. They are all free. I have gotten them from 2 sites - www.sarc.com and www.pcworld.com . They are AVG which not only checks all outgoing E-mail so I don't send viruses to others it also zaps nuisances that aren't really labeled viruses. - BitDefender which does a great job with incoming E-mails and PC-cillin.

Once you have the viruses contained you need to clean your hard drive because the viruses relabel and change some of your files. You do that with your computer programs. Hit START - then PROGRAMS - then ACCESSORIES - then SYSTEM TOOLS - then SYSTEM INFORMATION - then TOOLS - then SYSTEM FILE CHECKER - This will take an hour or more to clean. ---- After this runs I would also defrag my computer by going to SYSTEM TOOLS again and hit SYSTEM DEFRAGMENTER. This will probably take a couple of hours - I would do it the last thing at night and let it run. After all this your computer should run a lot smoother and faster. If you haven't had any trouble with viruses you can still do this last part and your computer will probably run better.


7 Systems of immunity.
How strong are your defenses?

Epidermal - Skin is your first line of defense. - Respiratory - Traps invaders from the air you breathe - Digestive - Defends against ingested invaders - Systemic - You are constantly making immune cells - Circulatory - Transports immune cells to area needed - Cellular - Releases powerful chemicals - Lymphatic - Identifies, attacks and disposes of infections.



A scientific and Bibical look at VEGETARIANISM
I have always been hesitant to "jump on the bandwagon" and could never understand why. Now I know why. I have always been watched over and taken care of by my Guardian Angels.

We are Blessed that we live on a farm and can raise our own animals and have gardens and a deep well. If you live in a city it is harder but not impossible to eat for a healthy and long life.

REMEMBER: The man who trades freedom for security does not deserve nor will he ever receive either. Benjamin Franklin. At the rate we are losing our freedoms this has never been more important!
2 Essential Oil gift ideas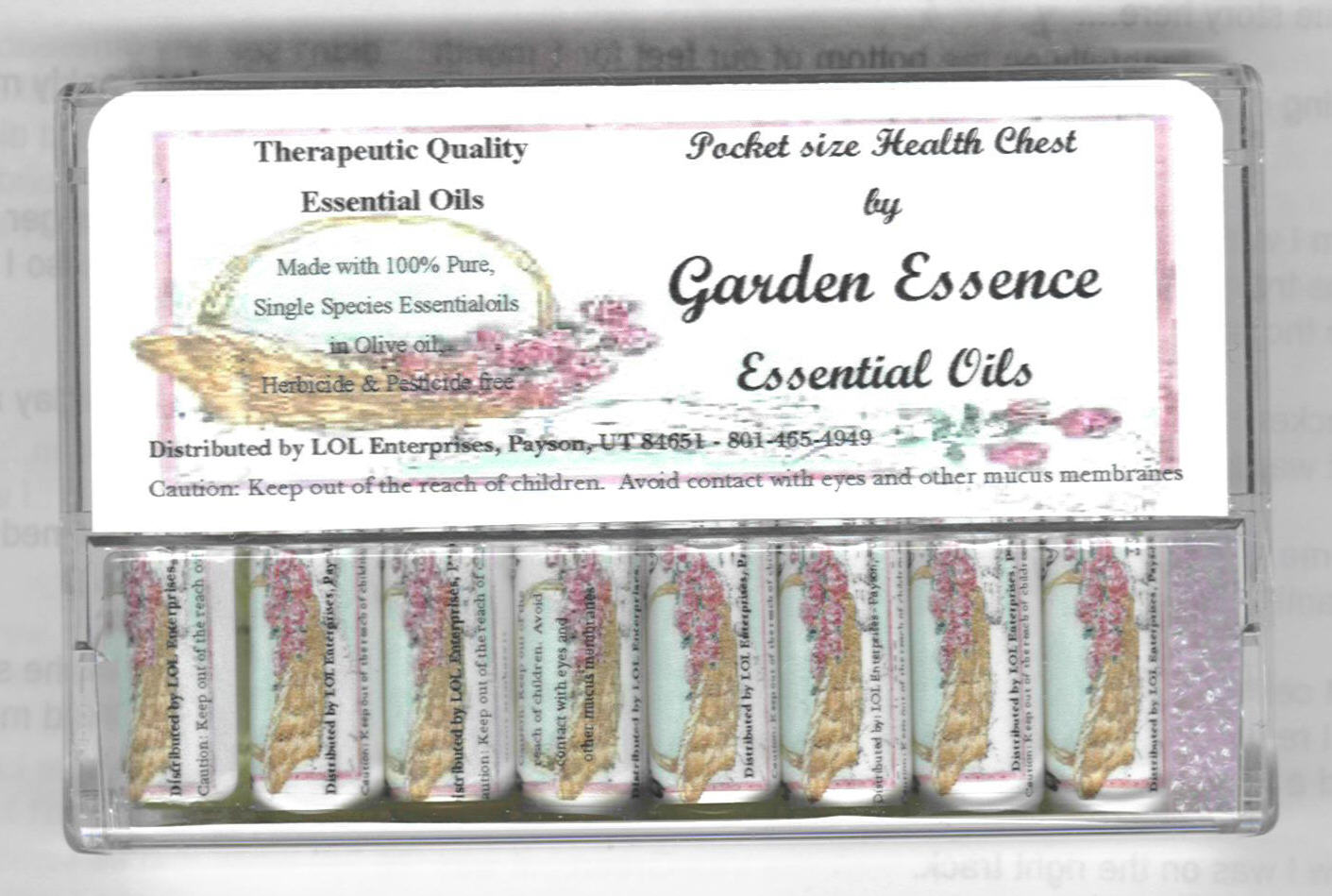 Just in time for Christmas & Hanukka - We now have two different Essential Oil gift ideas.........One is a sampler in a plastic cassette case that you can stick in your pocket or purse. (see graphic) The other is a roller ball bottle that is also convenient to carry with you. For those who love Rose Otto but just can't afford the price for so little oil - we are now offering Genuine Bulgarian Rose Otto in Jojoba Oil in a Roller Ball bottle. Check out our link for more information.